Photos at last! Still no photo of the blue knecklace I knit for myself, but hey, you can't have everything. The pale pink necklace is Mystery Yarn from the thrift store, some kind of plant fiber(s) -- cotton? linen? -- and possibly something synthetic like rayon or polyester. The orangey necklace is a crochet yarn I picked up from Jo-Ann that I can't remember the name of right now. ;) The diagonal ribbon scarf is from a pattern in
Odd Ball Knitting
and is knit from Moda Dea Fresh in color Wheaty.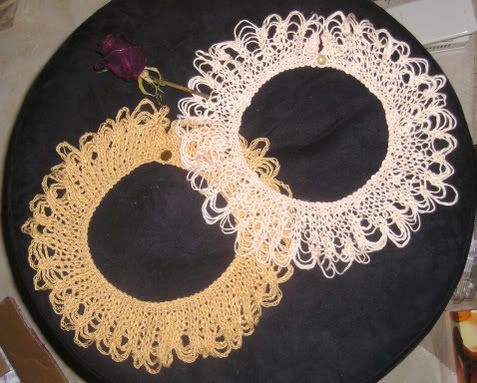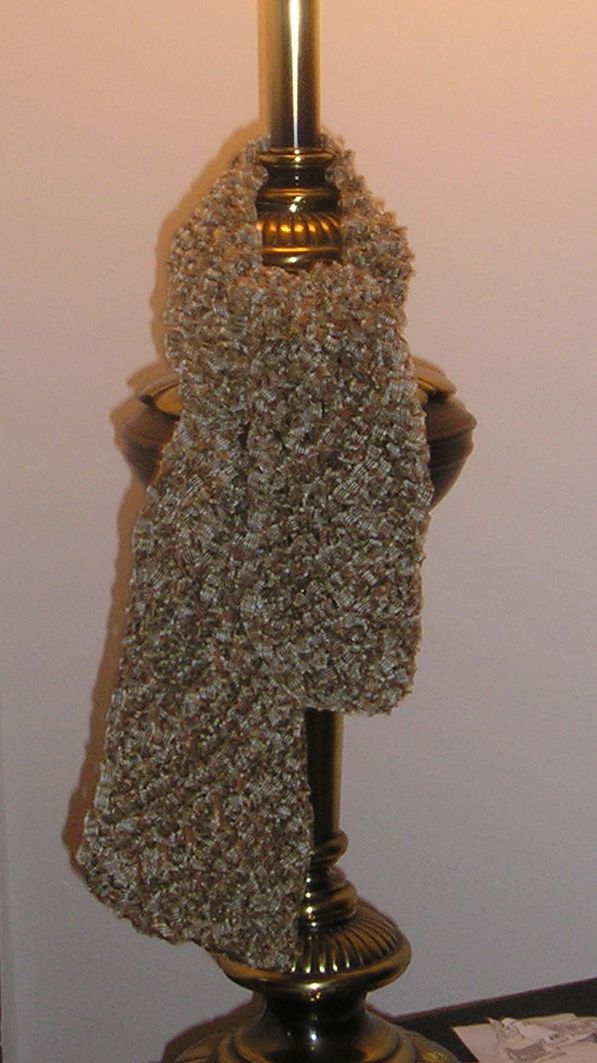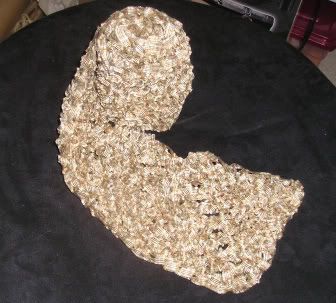 And here's my received handmade soap swap! It's uberlate, but that actually pleases me, since now I know I'm not the only one fulfilling swap obligations on a rubber-time schedule. ;D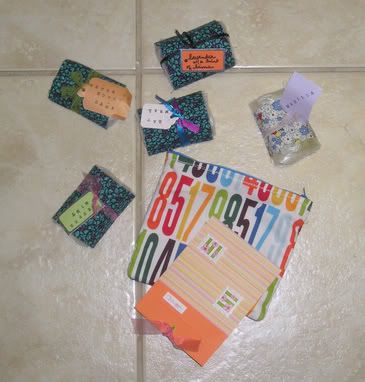 Am now in the process of knitting a mini Christmas stocking from a rather annoying fuzzy thick 'n' thin Mystery Yarn; can't wait till I'm done with the thing ... and then maybe I'll be able to finally send the uberlate indie swap that it goes with. Woo. Yet more slow accomplishage...