...one to go. Well, almost. I'm supposed to steam block this one, but I think I kinda like the frothy look: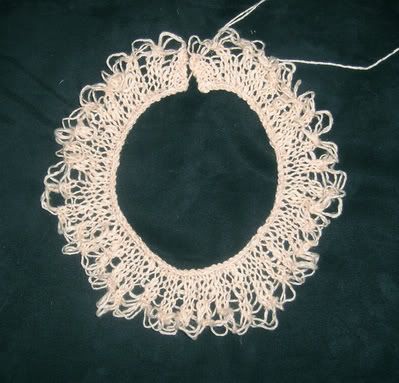 Not sure yet, though. And technically it needs a button for a fastener. Haven't decided yet what yarn to use for the second necklace, but I do like this pattern (
Knecklace
from Knitty). Yay for more to-do list reduceage!