Here's the latest batch of old box ATCs for the swap on Swap-bot: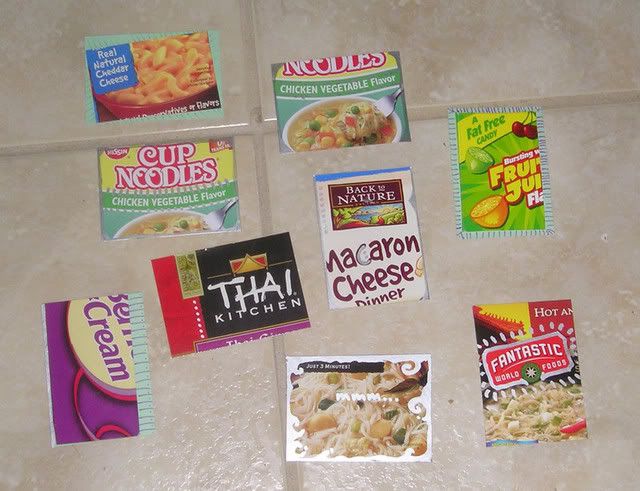 Since being disappointed with the whinging and negativity over there, I've signed up for virtually no swaps, and I'm not currently participating in the latest Old Box ATC swap, but I still have a bunch of boxes saved up to maybe do old box ATCs with, for myself. :D
Also, I finally got around to doing those fat book pages for
Robin's charity fundraising
. There are two fat books being put together, one on a nature theme, and the other on a tea theme. Pardon the crappyweird color stuff on the nature themed one; the original was actually worse, if you can believe it, and I didn't
really
finish tinkering with the color, but I got impatient and wanted to upload it. Yay, impatience. ;)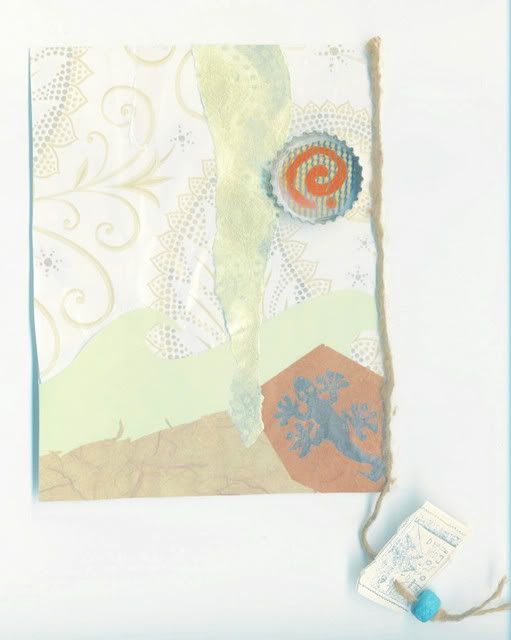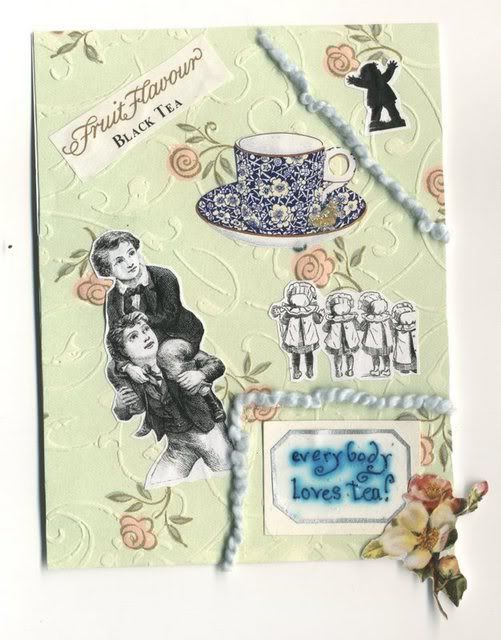 I'm going to send some ATCs along for an ATC binder that will also be auctioned off for Robin. These are the ones that are going, one called "Butterfly Wing Spring" that I did last year, and the middle one in the bottom set, which was made for a hand-carved stamp ATC swap: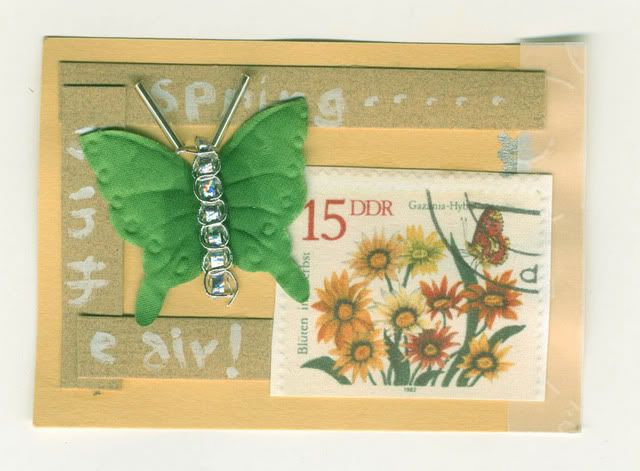 Oh, and I dyed some roving over the weekend with Kool-Aid packets that my lovely Spring Bunny partner sent me. I think they were Berry Blue flavor, or something like that. ;)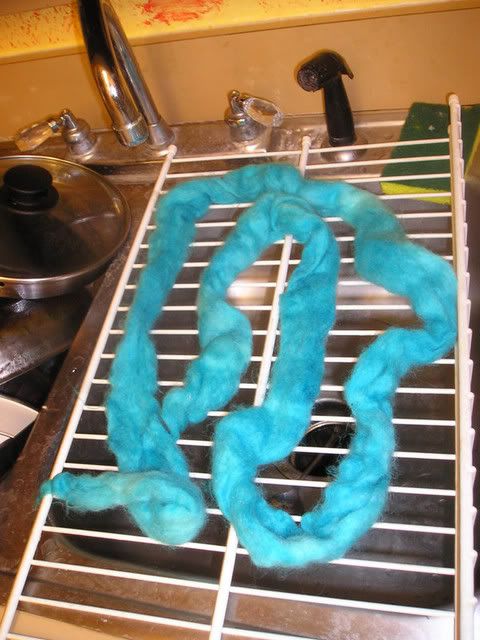 I was thinking of trying to blend it with the gray formerly-spinning-bell batt that came off my carder once I gave up on the Columbia for a bit. I'm not sure how well the ridiculously bright blue will do with the dark gray, but I'll do a test batch on my hand carders first, I think. Mmm, blending excitement.