Things I made for the Slacker Homemade Gift swap: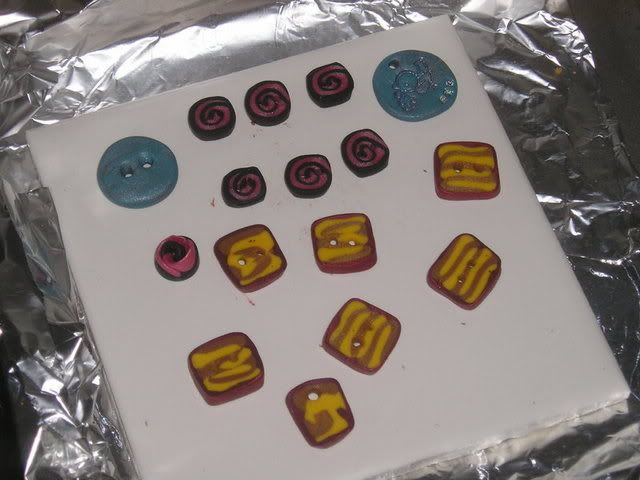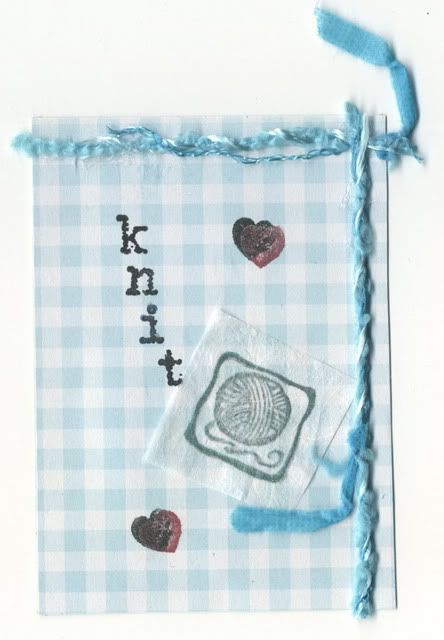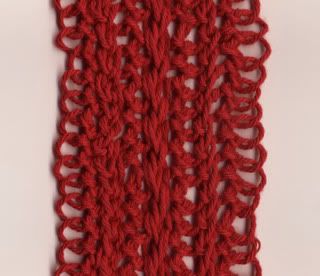 The red thingie is my first bit of hairpin lace ever, and it's a scarf. Yayyyy. ;) I need to get a good photo of the scarfage, itself, so I can feel safe sending away my firstborn. ;D
This is my Things with Wings matchbox, too, which was sent a bit ago, but I didn't post photos immediately: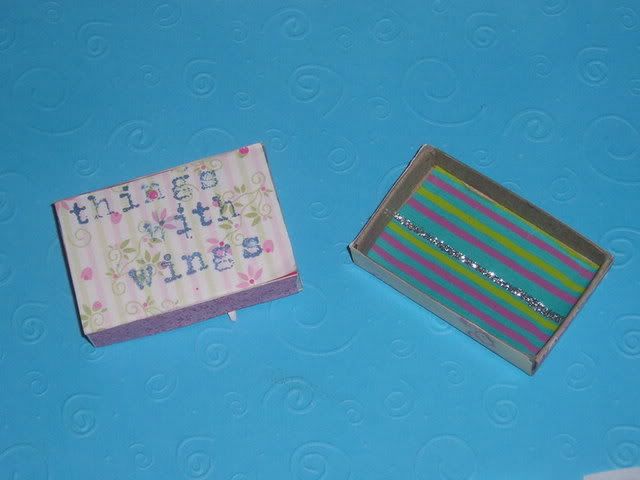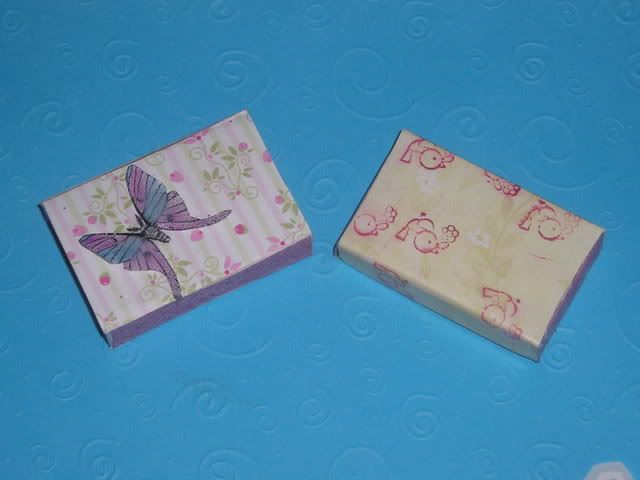 I also received my own Things with Wings matchbox a couple days ago from Australia, and should be a good swapper and post photos, shouldn't I?
Speaking of swaps ... I wonder where my Spin to Knit handspun swap is? ;) My partner did say she procrastinates, but I hope she doesn't procrastinate herself completely out of sending me my skeins. ;) (I seem to have this problem acquiring handspun from other people...) I also need to finish and send my own skein for this month, actually. This FLaRF thing is kicking my butt in terms of time to craft 'n' swap.