One of the UberLate swaps was for a shrine, and a shrine there is at last, with some decent photos.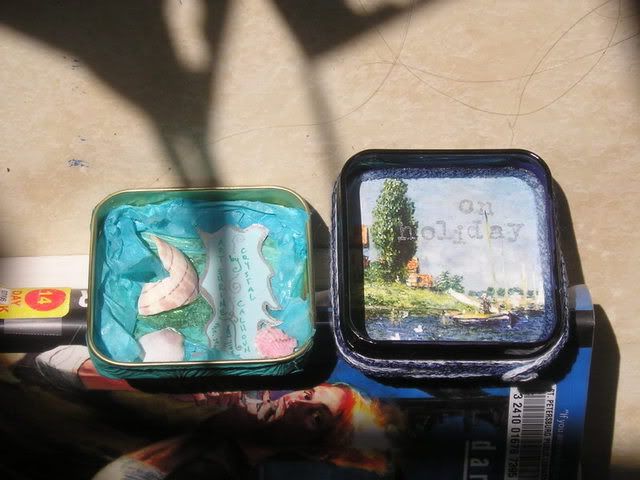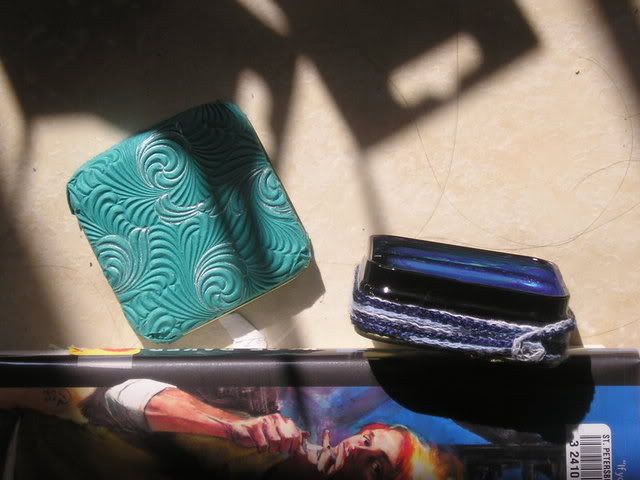 And here's a mini ATC I'm including with the Valentine's Handmade Heart swap: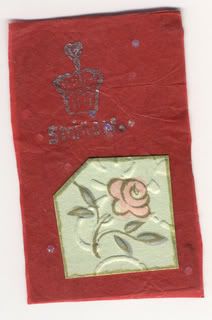 As usual, the funny-colored stamped bit is metallic in real life. ;) And my gold leaf pens are hiding somewhere in a bag, so I had to resort to the funky greenish gold gel pen for the outline around the flower. Hmph. There are also glitter bits in the red tissue paper that forms the background.